What to expect...
Seeking a counsellor can be a big decision, the choice can feel overwhelming
Daytime Sessions
£28
7am to 4:59pm
Evening Sessions
£30
from 5:00pm
About Low Cost Counselling Maidstone
 LCCM was founded in March 2015, since then we have supported 100's of clients with a wide range of experiences, difficulties, challenges and changes.
We are proud to offer accessible support to clients with a range of needs including anxiety and Generalised
Anxiety Disorder (GAD),
depression and low mood, relationship and work related issues, Borderline Personality Disorder (BPD), Emotionally Unstable Personality Disorder (EUPD), Bipolar Spectrum Disorder, emotion management difficulties, self-esteem issues, substance dependency, bereavement and loss, and coping with change.


Rebecca Attwood
LCCM Founder and  Lead Counsellor
"Having worked in a number of settings, I became increasingly aware of the lack of high quality, accessible, private support for those living with experiences and issues impacting their mental health. Through personal and professional frustration at this issue, LCCM was created. I am an accredited member of the National Counselling Society and a registered member of the British Association of Counselling and Psychotherapy (Mem no-774144)."
'The secret of change is to focus all your energy, not on fighting the old, but on building the new'
Dan Millman
All LCCM counsellors hold a Level 4 diploma or above in Psychotherapeutic Counselling, Counselling or Psychotherapy. Some counsellors hold level 5 or 6 qualifications- Diploma or Masters Degree. In addition, counsellors hold individual qualifications and have completed additional training in subjects/techniques including:
Cognitive Behavioural Therapy (CBT)

Dialectical Behavioural Therapy (DBT)

Self Harm

Suicidal thoughts and action including the Applied Suicide Intervention Skills Training (ASIST)

Bereavement and loss

Solution Focused Working

Managing Change in the Workplace

Mindfulness

Safeguarding and Child Protection

Working with experiences of sexual abuse

Creative counselling techniques
All of our counsellors are members of the British Association of Counselling and Psychotherapy and/or the National Counselling Society. All counsellors are insured and supervised. 
Counsellors in Training: Some of our counsellors are working toward higher learning qualifications such as a Level 5 Advanced Professional Diploma or a Masters Degree. These counsellors are assessed as part of the ongoing training and have proved capable and competent to provide counselling.
Why counselling? Counselling provides a space to explore your feelings with an impartial professional. Counselling is different from a chat with a friend or the advice of a well-meaning colleague, counselling is your opportunity to work through your experiences and challenges, in a secure space, at your own pace. Counselling can help you gain a different perspective on problems and issues.
How much does it cost? Our daytime sessions are priced at £28. Our evening sessions (sessions starting at or after 5pm) are priced at £30. These prices are the same for face-to-face, telephone, WhatsApp and Zoom sessions. Payment for all session should be made in advance of the session by BACS transfer. 
How long are sessions? Counselling sessions are 50 minutes. Some clients under the age of 18 may attend sessions for the reduced period of 40 minutes, reduced due to age.
How often will I see my counsellor? Counselling is typically most effective when it is at a regularly set-aside time. Sessions at LCCM are weekly unless otherwise discussed. As you move toward the end of your counselling, you and your counsellor may agree to meet fortnightly or monthly. 
How many sessions will I need? It is impossible to estimate how many sessions you will 'need', as every client is different, regardless of their reasons for seeking counselling. You will work with your counsellor to identify your therapeutic goals and there will be regular opportunities to discuss how your sessions are progressing.
Can I pick my counsellor? You will be allocated sessions with a counsellor who matches your availability, the nature of your main presenting issue, and the counsellors experience and areas of specialism. In some instances, clients and counsellors don't connect as well as would be hoped. In such a situation it is possible to request to work with an alternative counsellor. 
Can I do telephone or video sessions? At LCC we offer face to face, telephone, WhatsApp and Zoom sessions. At times where there are social distancing restrictions in place, it may not be possible to offer face-to-face sessions. Get in touch to discuss the options available. 
Is there a waiting list? Not always. We do operate a waiting list however we limit the number of people waiting at any one time. If there is a waiting list when you contact us, how long you will wait to see a counsellor will depend on your availability and your reasons for seeking support, we want to ensure you are matched with a counsellor who is a good fit for you.
How do I book a session? Click this link. E-mail lowcostcounsellingmaidstone@gmail.com or telephone/WhatsApp 07881786460
Telephone and WhatsApp: 07881786460
or use the box below to get in touch.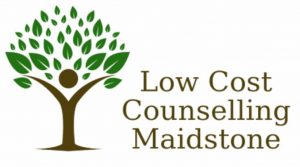 Website created by Dan Attwood and Rebecca Attwood.
Content Protected March 2021 ©